DONATIONS TO CHARITIES
Norm'Ale operation / the Beer of Solidarity
In March 2020, we brewed 6,000 litres of Pale Ale for the Rock The Pistes Festival, which is known as one of the best open air concerts in Europe. Great music, as well as a "spring skiing" atmosphere, attract thousands of party-ready people. Unfortunately, the 2020 edition of Rock the Pistes has been cancelled. Not because of a lack of snow, or weather conditions that prohibit the fun, but because of the coronavirus that put us all in harm's way. No one saw this one coming, and the beer was already in the fermenters. 6000 liters, which is about 2 weeks of full-time work for a small craft brewery, is a hefty investment for a local craft brewery.
"What are we going to do with all this beer?". The question started to weigh heavy on our minds… until an idea started to germinate…
Instead of being consumed by the negativity of the situation imposed upon us, we decided to use this as an opportunity to put in place an idea that we never seemed to find the time to realize. And not just any opportunity, but an opportunity to do good for others in need. We said to ourselves, "Yes, we do need help! But so do many other people around us. Why not ask our customers to help us, and in turn, we will help others."
The "Rock the Beer" has therefore become the "Norm'Ale": a committed Pale Ale! For each bottle sold, we donate CHF 0.20 to a non-profit association. For each new Norm'Ale batch, we will support a different association. Look at the back of your bottle to find the lot number that you are drinking. Once you've found the number, look down below to see which association you are helping. A little goes a long way, and since this is only the beginning, we hope that a little will become a lot. If you agree, feel free to follow the link and contribute even more! Who knows, maybe we CAN change the world one beer at a time!
This beer is a true social beer, because we think it is "norm'ale" to help others… And it seems that you do too! Thank you!
NORM'ALE
Blonde Pale Ale
Seasonal – Beer of Solidarity
Light and refreshing, this beer has a very subtle bitterness and a low alcohol content. It develops a pronounced malty taste with a certain length in the mouth.
ABV 4,5% Ι IBU 25
Availability: spring/summer

LOT N°616
Swiss Solidarity Foundation
The Swiss Solidarity Foundation's goal is to help those most in need. Relying on the various aid structures created according to needs, their support is aimed at people in distress in Switzerland and abroad.
This Foundation, created in 1946, now works with 26 Swiss NGOs. The donations collected are given back to noble causes such as helping the most destitute facing Covid-19, helping children who are victims of violence and many other solidarity actions…
Their philosophy: "Our decisions and actions are guided by the values of transparency, impartiality, independence, responsibility and solidarity. »
To go further, you can also make a donation directly to the Foundation on their website. Even small, every help is precious!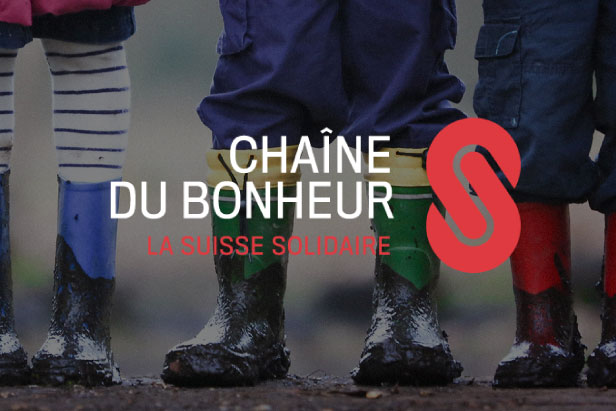 Lots 558 & 561 : Mother Sofia Foundation

The Mother Sofia Foundation aims to help the most needy. Relying on the various aid structures created according to the needs of the street, their support is aimed at any person in difficulty.
Their philosophy: "To help the most needy without discrimination and with respect for human dignity. »The foundation wants to be a place of action at the heart of society. Their members are mobilized in emergency to protect the homeless in the face of the risk of Covid-19.
To go further, you can also make a donation directly to the Foundation on their website. Even small, all help is precious!