BREWERY
Altitude 1369m / Morgins Valais, Switzerland
HEALTH CARE MEASURES
7Peaks Brasserie is labeled Clean & Safe.
7Peaks Brasserie does everything possible to welcome you in its taproom in optimal conditions of safety and hygiene. But also in an atmosphere that is as warm as ever! This is why we have joined the Clean & Safe Swiss Tourism program.
Discover our protection plan.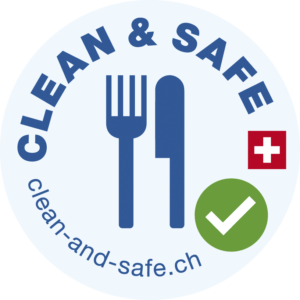 We brew great beers inspired by the mountains around us in a sustainable, artisanal, and local-focused manner.
We are different than other breweries. Check out our video to know why.
Video credit: Etienne Claret
Ze'Bar opening hours

TAKE AWAY ONLY
Brewery Visits
Groups of 8 people minimum
Visit of the brewery, explanation of the brewing process, and a tasting of all 7 beers
1h30 duration – Bookings in advance please