OUR STORY
A 5 years unbelievable adventure in the middle of the Swiss Alps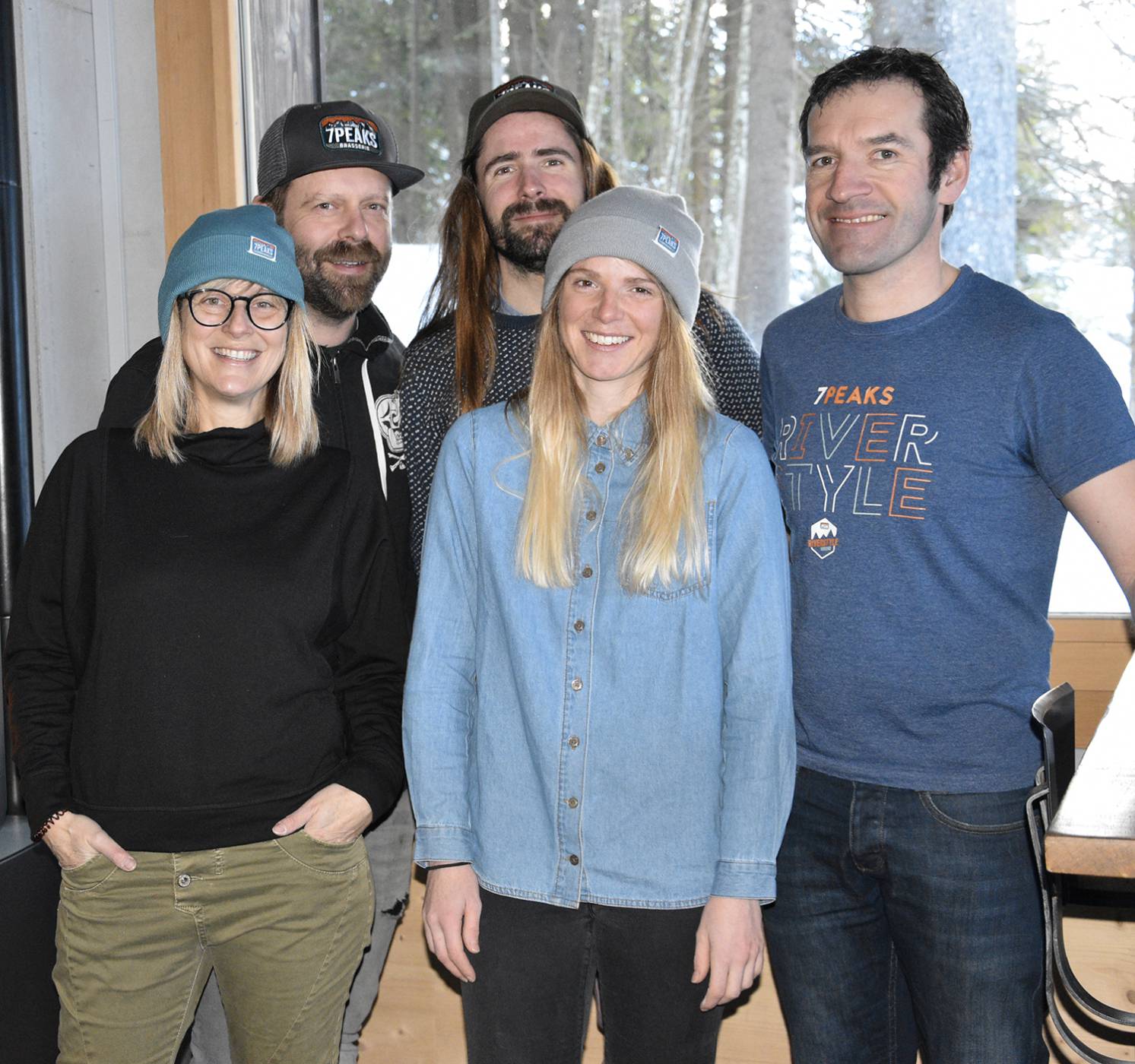 7Peaks Brasserie brews craft beer in Morgins since 2014. The adventure started on Corinne and Robby Collins' initiative. Robby is from Kansas (USA), and he met his wife Corinne in Switzerland and never looked back. Both left the hustle and bustle of large multinationals to focus in on making a high quality product in the Swiss Alps. Sitting at more than 1300m high, the brewery is surrounded by one of the most beautiful mountain ranges in Valais, the Dents du Midi. Each of our regularly available beers carries a name of one of the summits of the Dents du Midi. Limited editions are also available, depending on the season and the spirit of our brewer.
5 years later, our objective is unchanged: to share our love for the mountains by providing the best mountain thirst quencher!
When you work in a craft brewery, multitasking is a requirement. The biggest strength of every member of the team is flexibility! Bottling, deliveries, orders, events… There is no time to be bored and we must roll up our sleeves and help each other every day. Beyond these different tasks, everyone has their special area of expertise to make sure we are doing the right things.
Corinne: founder, director and cornerstone of the brewery, she juggles skillfully between management, accounting, supplier relationships, her young son, and a million of other tasks. All of this, and energy left over to keep us in a good mood!
Robby: brewer, founder, super-handyman, he takes care of everything relating to the beer, directly and indirectly.
Didier: beer sommelier and salesman, he helps customers with high quality advice and the oh so important beer tasting. The art of drink beer is no secret to him, and he shares his art with passion and energy.
Lydie : thanks to her way with words, she is responsible for the marketing and communications for 7Peaks. Unable to stand still, she's really efficient on the bottling line, and isn't scared to wake up early for a quick hike before the work day starts.
Matthieu: super barman, he takes care of the taproom and the sales to-go. He's always helping customers with beer-tasting and he's really good for beertails!