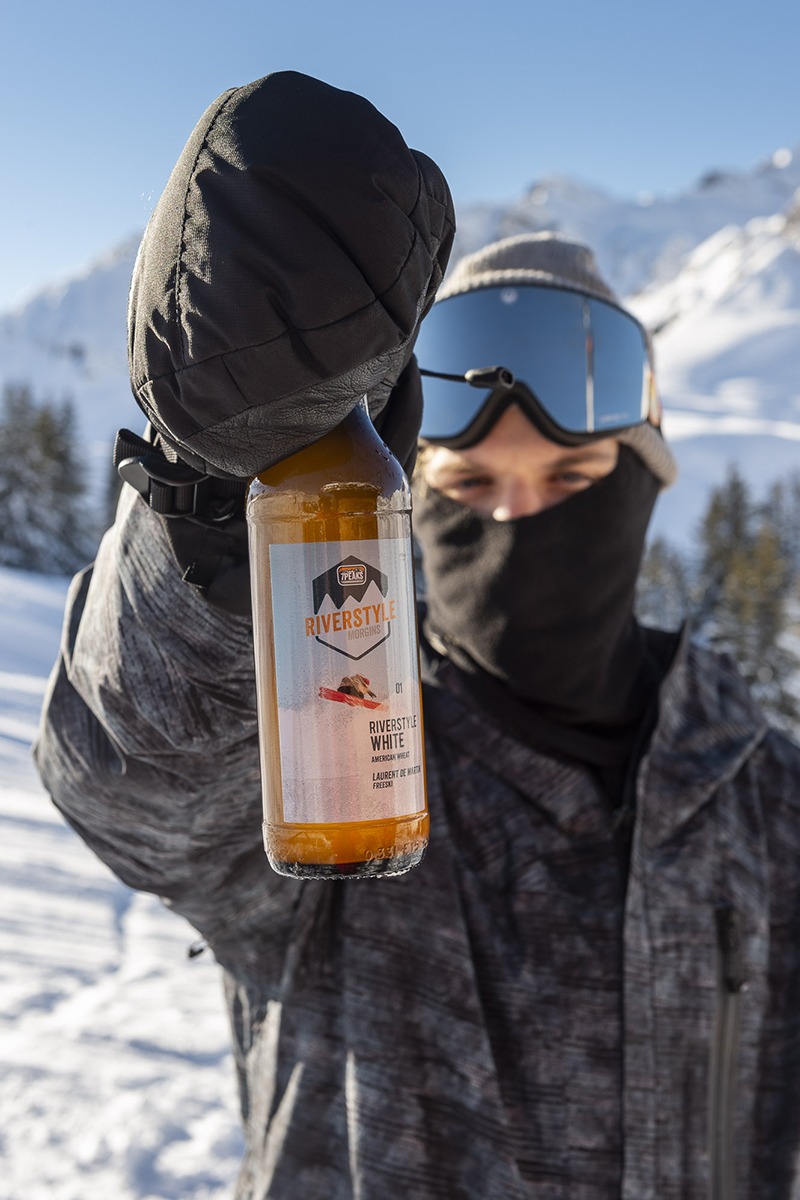 Photo credit: Christophe Voisin
LAURENT DE MARTIN
Freestyle skiing
After winning the "Swiss Champion" title in Slopestyle as part of the Swiss Slopestyle team, Laurent was looking for a change. He decided to focus on Backcountry and Street ski films. He gained credibility as a backcountry skier after finishing in second place at his first Redbull Linecatcher competition.
Now, his objective is : more pow and freeriding, with a freestyle touch! Last season, Laurent was invited into the cast of one of the biggest free ski production companies, Level1. In 2018-2019, he completed his second season with Level 1 for the 20th, and last film. At the same time, he produces his own web series called "From Switzerland withe love" with the movie maker Titouan Bessire. The episodes are available on Laurent' social media. In 2020, they are working on a 100% local ski movie.
PIERRE LINCKENHELD
Freeboard
"Pierro" was born in Strasbourg, France but for the last 10 years he calls Lausanne home. He spends many of his weekends in Morgins where he snowboards in the winter, and freeboards in the summer. What is freeboarding? It's a six wheeled board that has the same sensation as a snowboard, but on asphalt.
Pierre is passionate about freeboarding, and that is apparent when we watch his films. For example, riding the streets of Lausanne dressed like a waiter and delivering coffee to people! His videos get millions of views all around the world. Have a look at his films and you will understand why he is one of the 10 ambassadors of the Freeboard brand.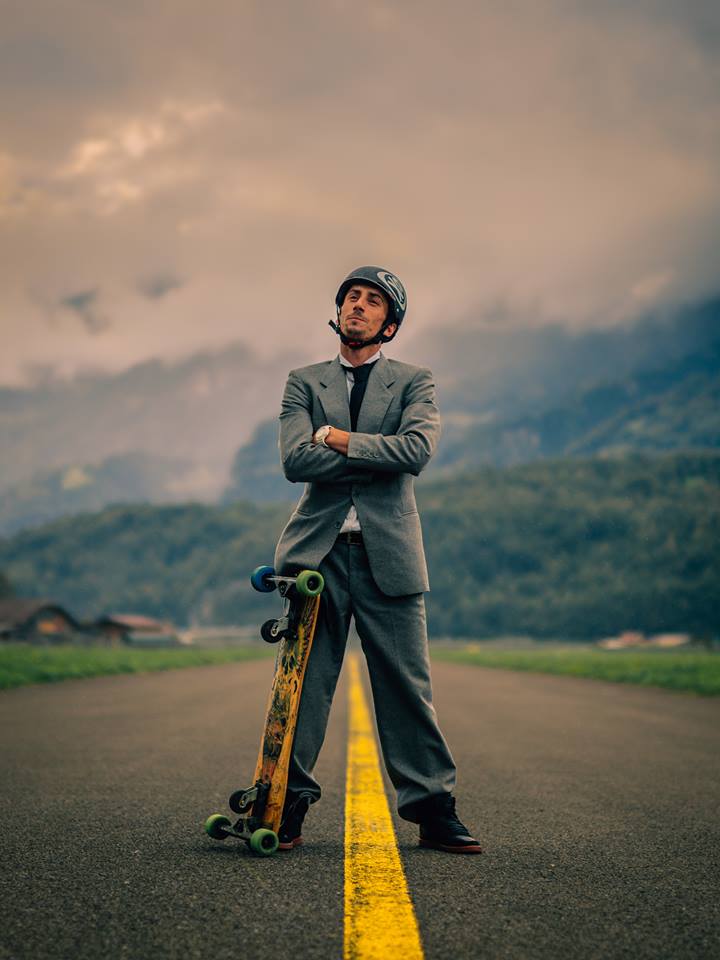 Photo credit: Adrien Michel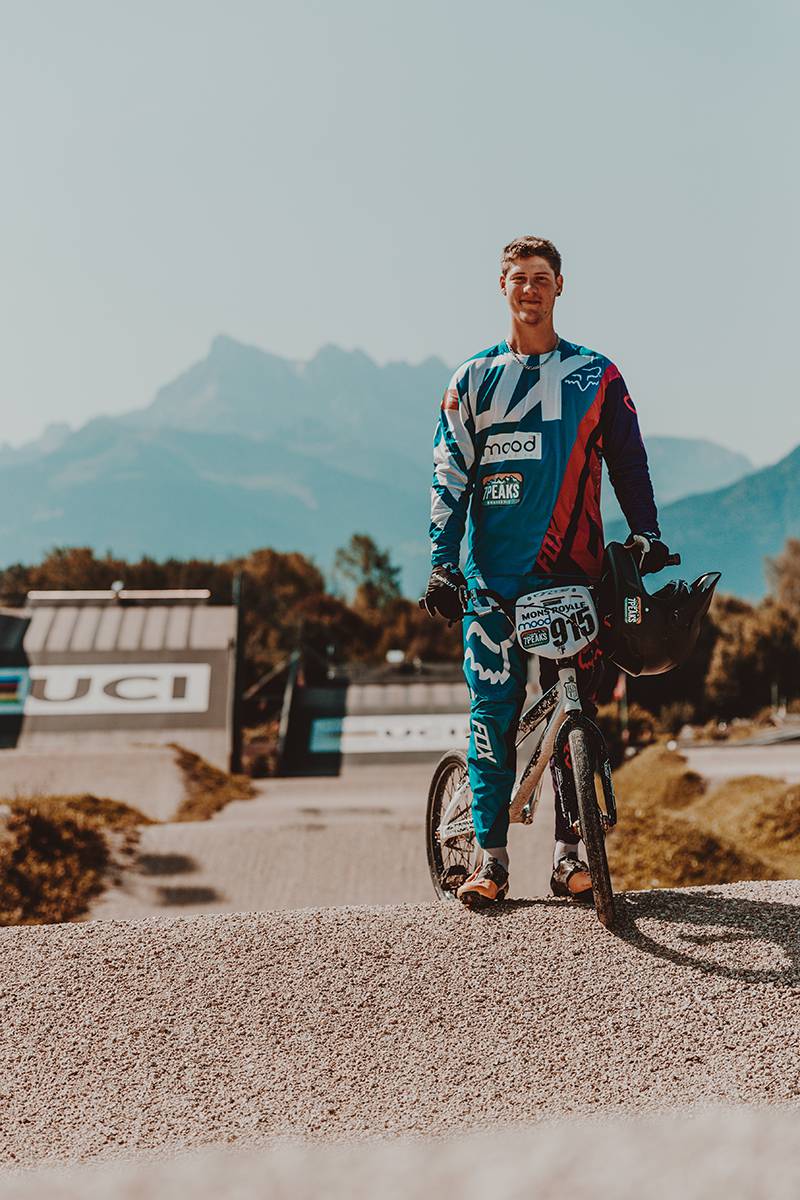 Photo credit: Etienne Claret
UGO BALLERINI
UCI BMX Supercross
Swiss BMX prodigy, Ugo lives in Troistorrents, close to the brewery. Addicted to adrenaline and speed, Ugo trains hard with passion and tenacity. His goal: to become one of the best  Swiss BMX Supercross riders. He's only 20 years old, but he is no stranger to the podium in Swiss, European and international competitions. Since 2018, he rides in the Elite category and is shoulder to shoulder with the best international riders.
When he's not biking, we can find Ugo in the backcountry with his friends and really fat skis.
EVA BATTOLLA
Freeride skiing / DH biking
Eva Battolla is a multi-faceted athlete! As comfortable on her skis as on her DH bike, she competes against the best international riders in summer AND winter. She participates in the Freeride World Qualifier in winter, and the downhill mountain biking World Cup and Championships in summer.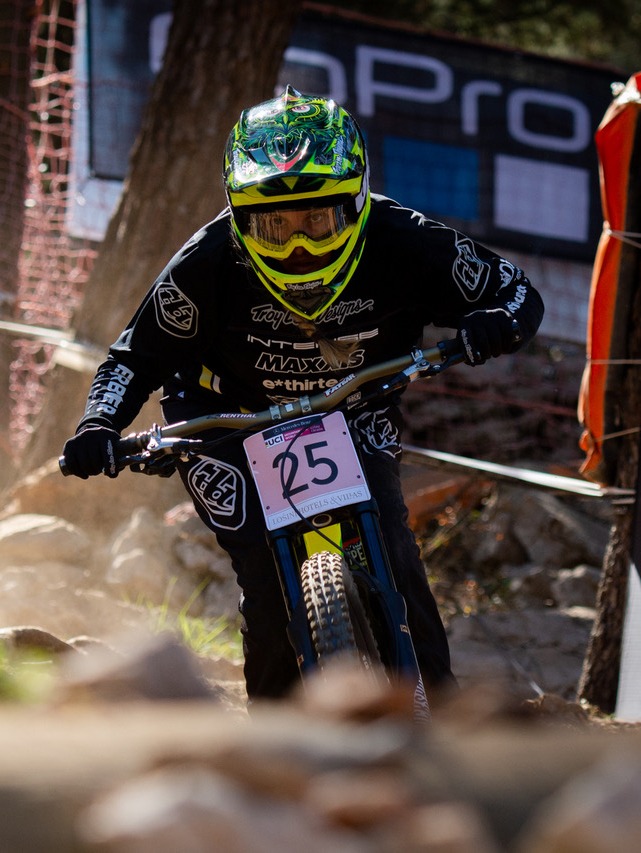 Video credit: Etienne Claret
7PEAKS RIVERSTYLE
Show freestyle
The 7Peaks Riverstyle is the biggest freestyle ski event in Switzerland. It takes place every March in Morgins and brings together some of the world's best riders and over 5500 spectators. A stunning show, live music, DJ sets, the famous "Riverstyle Kids Day", and all you need to eat and drink. The 2019 edition included for the first time ever, skis, snowboards, and mountain bikes, all at the same time! We were there from the beginning, and are so proud to support this crazy event!
LOCAL MOVIE
Ski Freestyle
We are proud to support Laurent De Martin and his friend Titouan Bessire to realize the coolest local project for 2020: a freeski movie 100% swiss made mostly shooted in our beautiful Région Dents du Midi 🇨🇭
From Switzerland With Love will be published for free in December 2020, and it's going to be awesome! 
Video credit: Titouan Bessire